Your Privacy is Important.
Our Privacy Policy was developed as an extension of our commitment to combine the highest-quality products and services with the highest level of integrity in dealing with our clients and partners. This Policy is designed to assist you in understanding how we collect, use and safeguard the personal information you provide to us and to assist you in making informed decisions when using our site and our products and services. This statement will be continuously assessed against new technologies, business practices and our customers' needs.

If you have any questions regarding our privacy policy, or our commitment to it, please contact us at privacy@frenchquarter.com.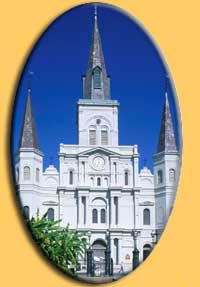 Privacy Policy for CarriagewayTravel.com
Carriageway Travel
830 Conti Street
New Orleans, LA 70112
For each visitor to our Web page, our Web server automatically recognizes only the consumer's domain name and browser, but not the e-mail address.
With respect to cookies: We do not set any cookies.
From time to time, we may use customer information for new, unanticipated uses not previously disclosed in our privacy notice. If our information practices change at some time in the future we will post the policy changes to our Web site to notify you of these changes and provide you with the ability to opt out of these new uses. If you are concerned about how your information is used, you should check back at our Web site periodically.
Upon request we provide site visitors with access to a description of information that we maintain about them.
Consumers can access this information by e-mailing us at request@carriagewaytravel.com.
Upon request we offer visitors the ability to have inaccuracies corrected in contact information.
Consumers can have this information corrected by sending us e-mail at request@carriagewaytravel.com.
With respect to security: We always use industry-standard encryption technologies when transferring and receiving consumer data exchanged with our site.
If you feel that this site is not following its stated information policy, you may contact us at the above address or email us at privacy@carriagewaytravel.com..