Family owned and operated.


The Valentino family, Stephen, David, and Michael, own Carriageway and collectively bring 40+ years of group packaging and escorting experience to the operation. Their personal knowledge of the local vendors and services, their ability to negotiate the very best rates with volume purchases, and their sheer experience in timing, routing, and escorting group tour packages is invaluable.

The Valentino family also owns three of the most desired group tour hotels in the French Quarter - the Place d'Armes, the Prince Conti, and the Hotel St. Marie. In addition to their own hotels, their packages include 18 other fine New Orleans hotels.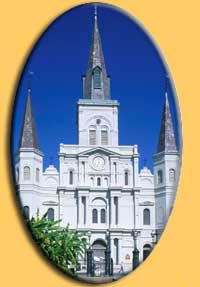 Carriageway Travel currently offers two pre-built packages for groups of 20 or more. These agendas are merely a suggested day-by-day group itinerary. Please feel free to add or delete items to meet your group's specific needs. We can also plan custom tours to your specifications.


"New Orleans Splendor" 4 days/3 nights The "New Orleans Splendor" itinerary has been the most popular group itinerary in New Orleans for many years. It is a well-balanced program of sightseeing, meals, and free time that works well within a 3 night stay. To view this itinerary,
Please Click Here.


"New Orleans Charm" 3 Days/2 Nights
The "New Orleans Charm" itinerary is designed to give your group a rather complete land package in a limited amount of time. This program is best received if an early arrival on the day of arrival and/or a late departure on the day of departure can be scheduled to allow more time for sightseeing and shopping.
To view this itinerary, Please Click Here.