Family owned and operated.

The Valentino family, Stephen, David, and Michael, own Carriageway and collectively bring 40+ years of group packaging and escorting experience to the operation. Their personal knowledge of the local vendors and services, their ability to negotiate the very best rates with volume purchases, and their sheer experience in timing, routing, and escorting group tour packages is invaluable.

The Valentino family also owns three of the most desired group tour hotels in the French Quarter - the Place d'Armes, the Prince Conti, and the Hotel St. Marie. In addition to their own hotels, their packages include 18 other fine New Orleans hotels.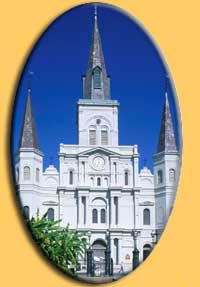 Contact Carriageway Travel
We are more than happy to work with you to bring the best possible experience for your tour group of 20 or more. Carriageway is ready to help you plan an ENJOYABLE and AFFORDABLE New Orleans program. Carriageway Travel will help ensure that you make the right decisions for your group - the first time.
Our hours of operation are:
Monday through Friday
8AM to 5PM Central Standard Time
Please note:
We only handle groups of 20 or more people.
Our Toll Free number is:
1-800-800-0550

International callers may reach us at
(504)568-1984
Our Fax number is:(504)581-3802
Our e-mail address is:groups@carriagewaytravel.com
We look forward to handling all of your group needs in New Orleans.