Family owned and operated.


The Valentino family, Stephen, David, and Michael, own Carriageway and collectively bring 40+ years of group packaging and escorting experience to the operation. Their personal knowledge of the local vendors and services, their ability to negotiate the very best rates with volume purchases, and their sheer experience in timing, routing, and escorting group tour packages is invaluable.

The Valentino family also owns three of the most desired group tour hotels in the French Quarter - the Place d'Armes, the Prince Conti, and the Hotel St. Marie. In addition to their own hotels, their packages include 18 other fine New Orleans hotels.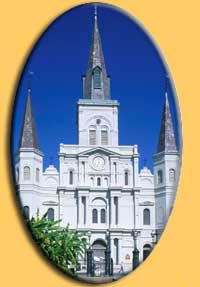 Why use Carriageway Travel?
EXPERIENCED PROFESSIONALS shape the Carriageway service. It pays to use professionals with 40+ years of experience handling nothing but group tour packages in New Orleans. Because it is owner operated, you have the luxury of dealing with the same people, year after year, who will get to know you and your company.
VOLUME DISCOUNT BUYING of vendor services in New Orleans saves you money. Handling over 350 group itineraries each year, Carriageway is able to secure better rates and availability.
TIMELY RESPONSES (generally same day) to your inquiries about availability and package pricing allows you to respond to your clients with the information you need - when you need it.
ONE STOP SHOPPING is available through Carriageway. Why attempt to handle all of the details of multiple vendor selection, scheduling, negotiations, rooming list, notifications, on-site coordination, updates, and payment from your office? Carriageway does it all.
ON-SITE SUPPORT & LOCAL ESCORTS are included in EVERY Carriageway package. Each program is escorted, from arrival to departure, to ensure that the local package is presented and executed exactly as planned. This service is so complete, that you don't even need to send your own escort if you don't wish to do so.
CARRIAGEWAY IS TRANSPARENT TO YOUR CLIENT, working behind the scenes to produce the tour product, with your tour escort, and in your company name and logo.